After a long series of time constraints, my move upstate, and ongoing pennilessness, Brian and I finally have some new photos of our old favorite town, Centralia. Whatever else this blog becomes, I hope to continue documenting the deterioration of the abandoned stretch of Route 61.
It's been two years, and a lot has changed in town. The "UNDERGROUND MINE FIRE" sign is gone, as well as the green bench and I did not see the street sign at Park and Locust. I was surprised to see windmills on the other side of the mountain, as well! As for the highway, spray-painting has picked up quite a bit, and more importantly, the fissure has widened and spread. For reference, here are a few shots from summer 2007: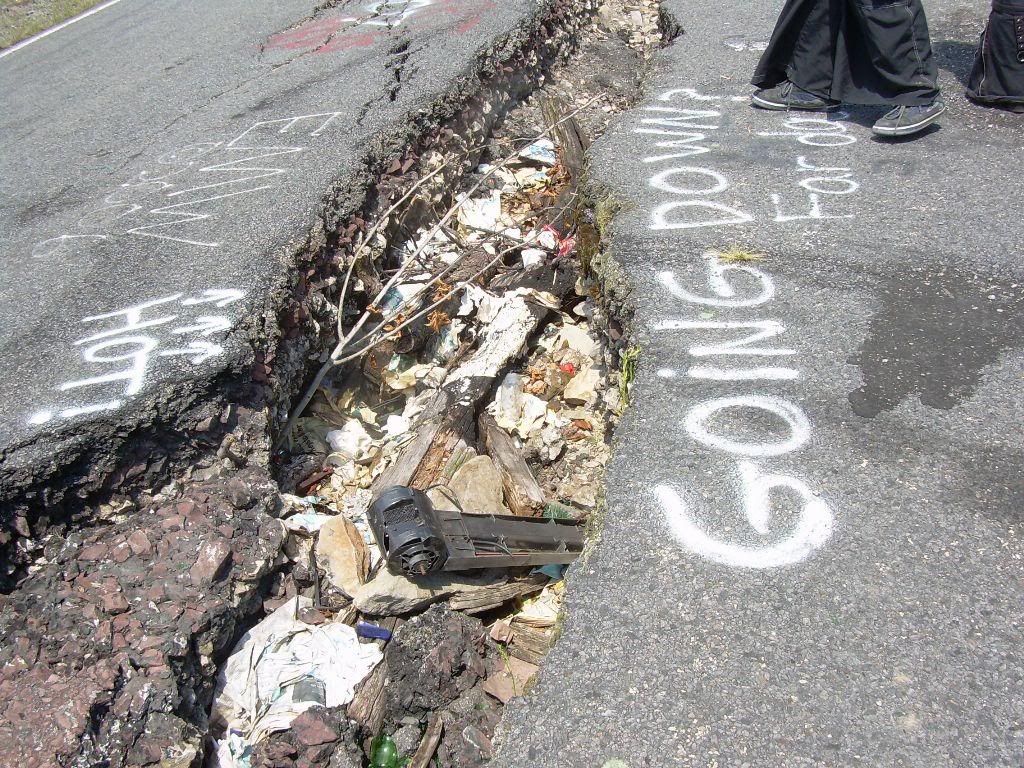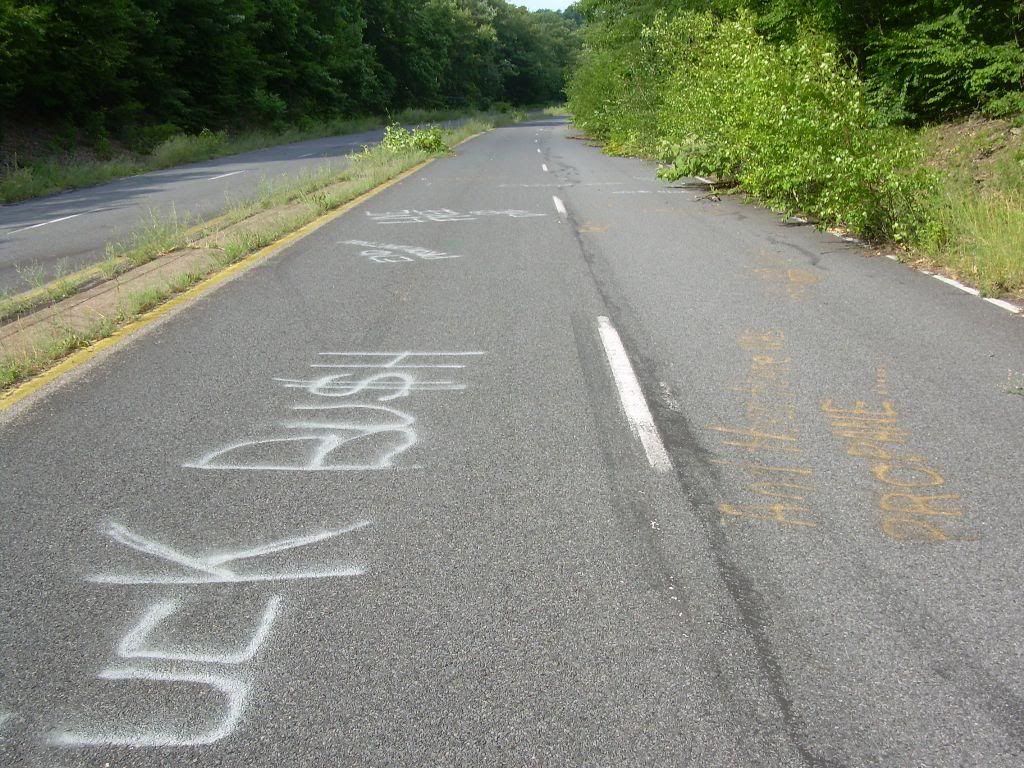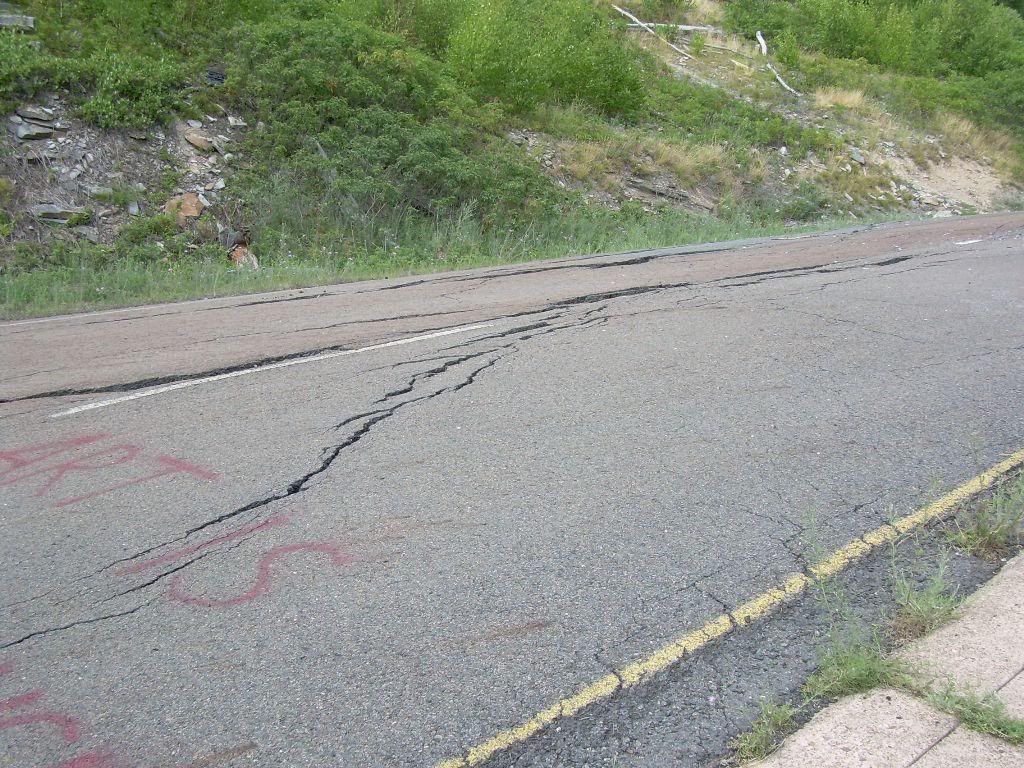 Brian took these a couple weeks ago: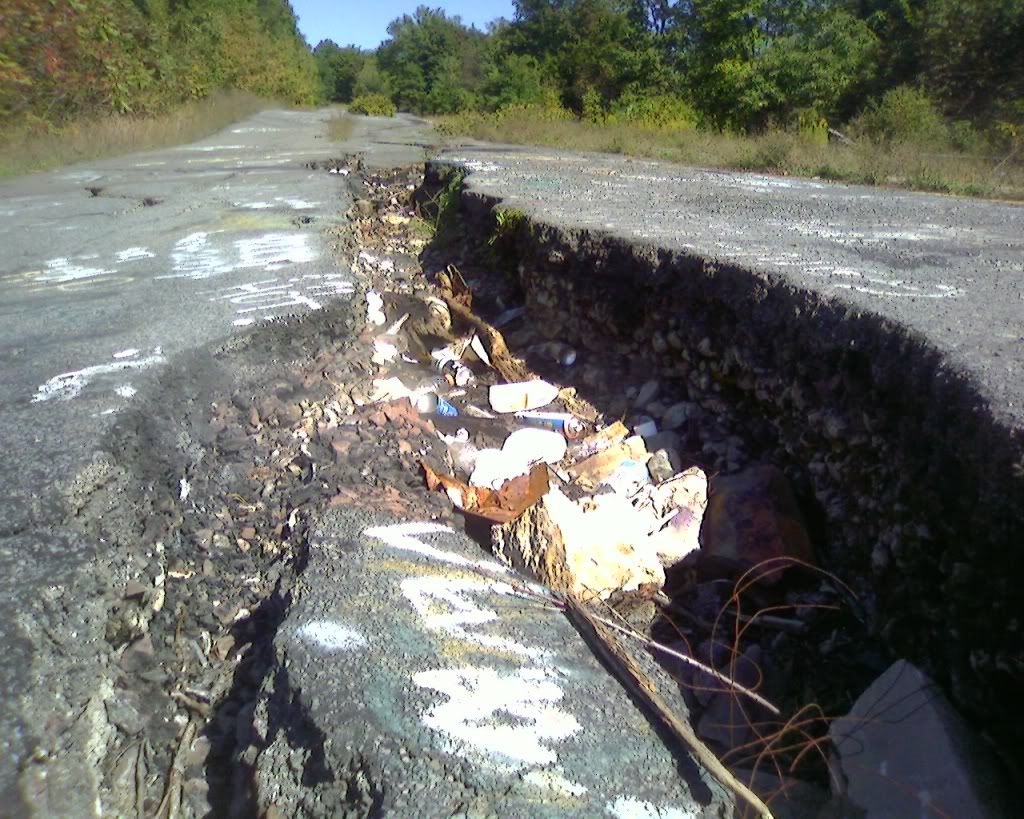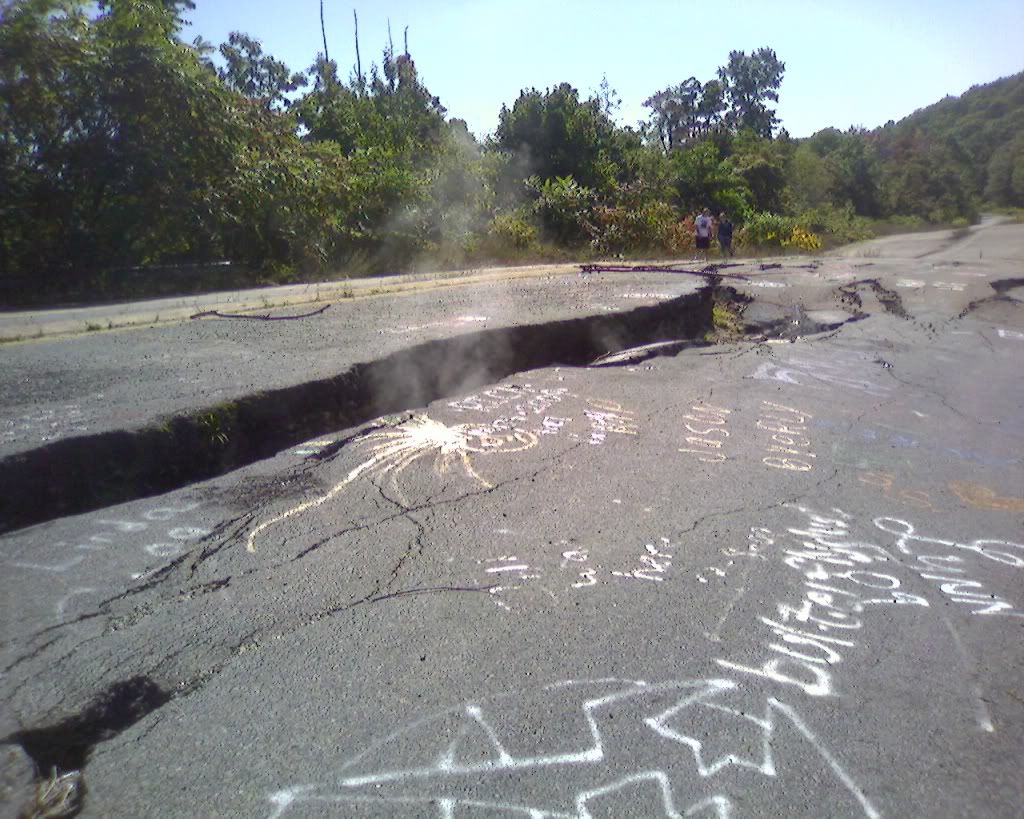 Hopefully there will still be an abandoned stretch of 61 in a couple years! Even on the portions where there aren't cracks, the road is much less level than it was back in '07 -- pretty disturbing, now that I think about it, and I think you can see it in the pictures as well.
And while we might not be able to post every week like we did in our heyday, I think we'll have some new explorations coming soon.