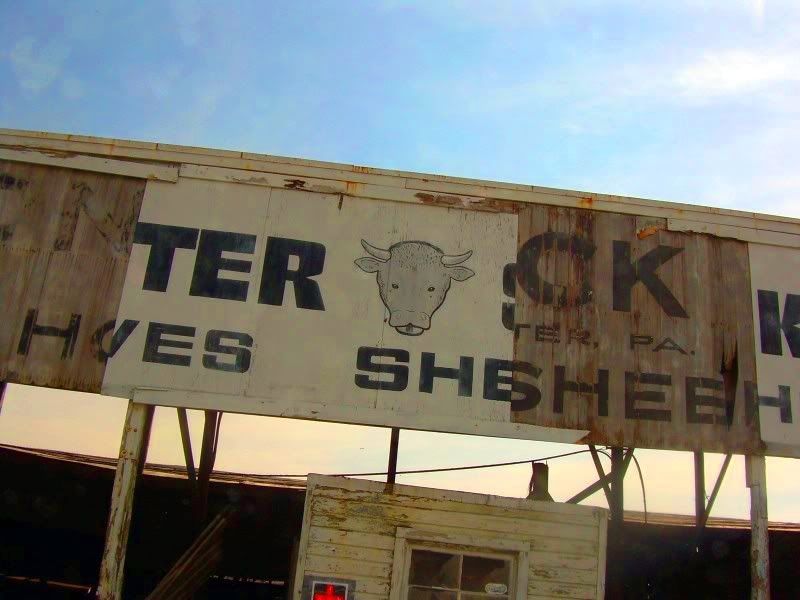 Bluecapriethan told us about the
Lancaster Stockyards
a few months ago -- and funny enough, I actually pass it every day going to work but never noticed it before. Some explorer I am!
The Stockyards was founded in 1895, and grew to be one of the bigger livestock operations in the eastern half of the country. It was the site of tremendous cruelty to its animals, and
Gene Baur
has provided some dramatic first-hand stories about the treatment cattle and sheep suffered at the Stockyards, and he's featured in
this video
on the subject.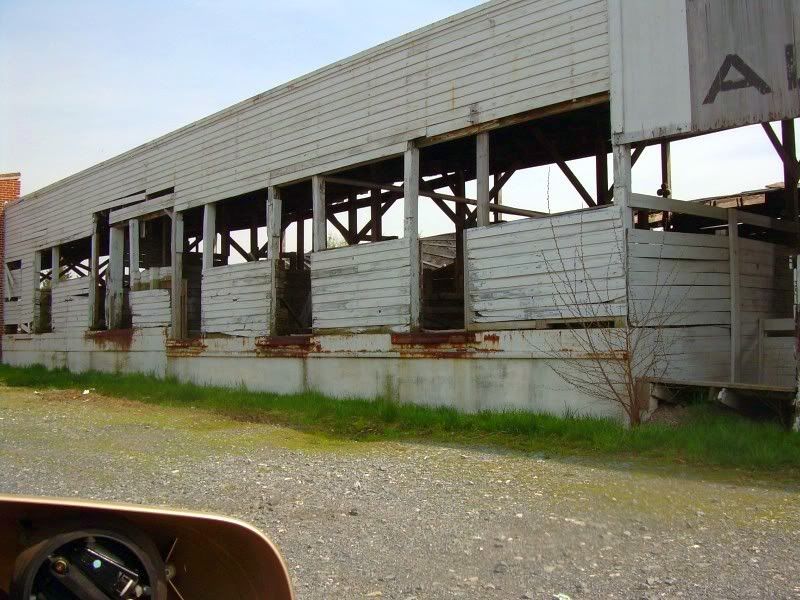 We (that is to say I) decided not to go poking around inside, as Lancaster was kind of busy awaiting Barack Obama's speech at the train station (why he spoke at the train station is beyond me). It would've been perfect though, as the police were all tied up with security duties. The site is very open; a drive-by is quite easy, and there's still plenty to see.
Thanks again to Bluecapriethan for this one!