Every town becomes something different at night. Some come alive with a new, different life than in daytime, and others (especially in PA) simply shut down, frequented only by the weird and antisocial.
So what, then, is Centralia like at 1 AM?
"Not as abandoned as I'd expected," Brian said.
It was a whim that brought us out to the town that night; we talked about visiting Frick's Lock, then Concrete City, and finally we settled on Centralia.
"At least there won't be any tourists this late," I said.
We started out at the landfill, with smoke pouring into the cold night air from an opening in the hill. Flash photography was out of the question, as our camera put out more light than all those lampposts put together.
I managed to blur every picture as I was running on caffeine alone -- leaving the house took 20 ounces of fine Sheetz coffee.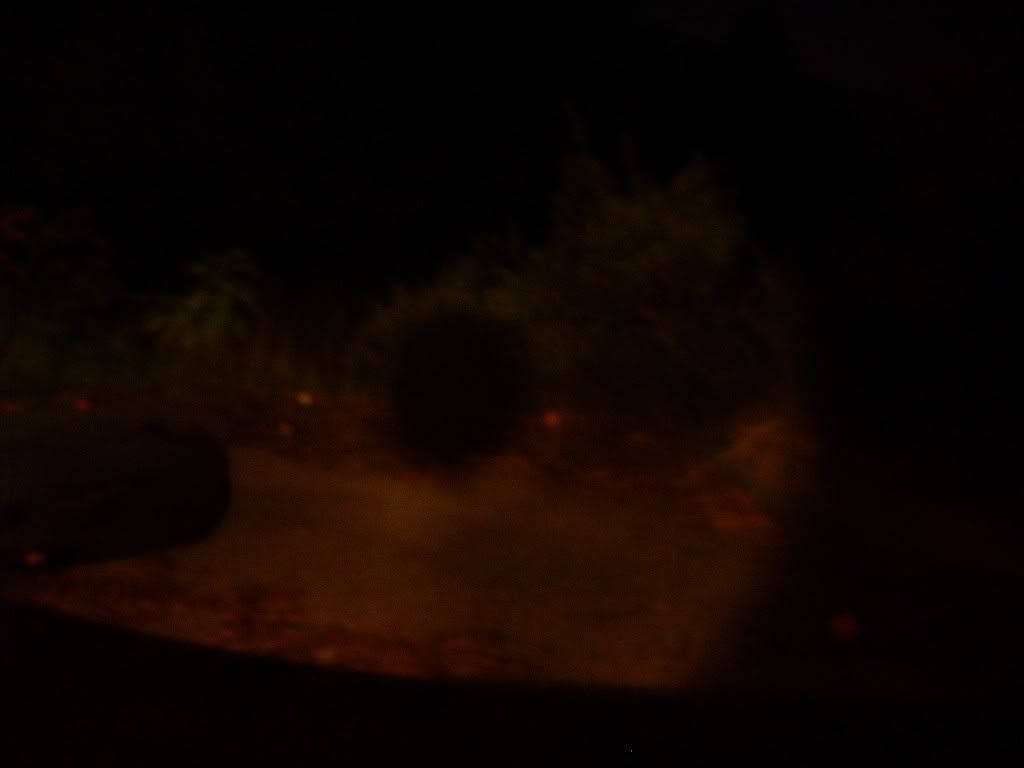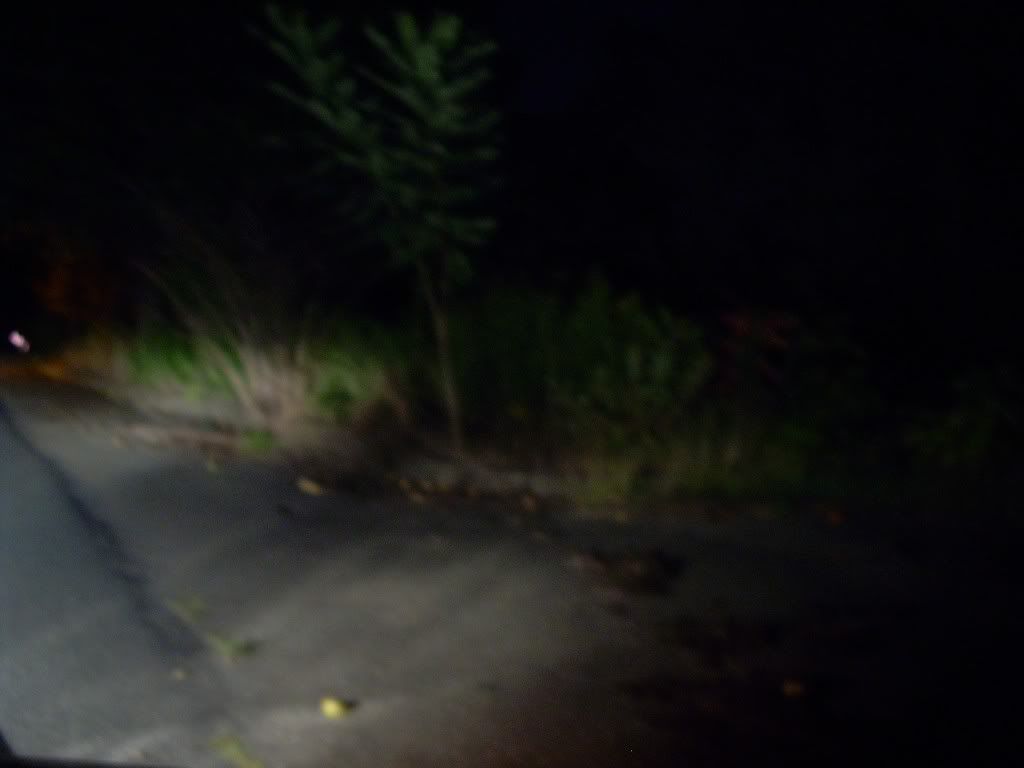 Driving around Centralia's back streets was both enlightening and scary. The roads were narrow, so we had to back out from a few streets -- and Brian managed to turn us right around onto the impassable segments again. Branches were slipping through the windows, scaring the hell out of us.
Strangely enough, a few cars came out from the back roads we were just driving through -- were they following us?
We passed through to Mt. Carmel and stopped for some gas and coffee. We had a great conversation with the clerk, who told us that her town, in 1960, had 20,000 residents and a few big department stores. When she moved in (I can't recall the year), it was 4,000, and probably even less today. Market Street has been reduced to gas stations and a Dollar Store. Boarded-up homes dotted the streets, and we wondered how much time this little town had left.
On our way back through Centralia, we saw a car with its four-ways on. "Should we ask them if they need help?" Brian asked. "Sure, maybe they're urbexers."
So much for the lack of tourists -- a girl was hanging out the window, yelling "Can you tell us how to get to Centralia?"
We took the four of them -- three teenage girls and a 25-year-old guy named Nikolai -- to the abandoned stretch of Route 61. They were from New York, and had been driving nine hours just to get to Centralia.
They dubbed Brian and I "Jesus" and "Christ," respectively, for helping them out. They bowed before us. It was fun.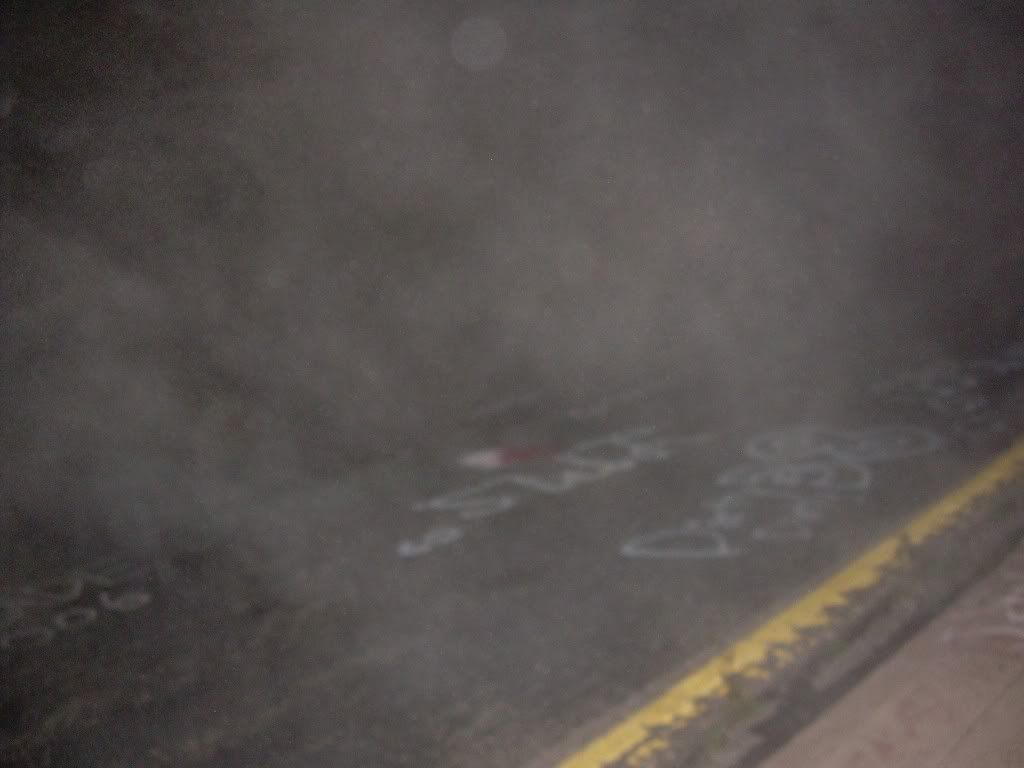 I was surprised, with the girls shrieking so much, that nobody called the cops. That they were running around topless for a while was, well, interesting. I spent the last of our journey looking over my shoulder at every car that passed by, waiting for a siren.
We talked about going to Frick's Lock with them, but Nikolai lost his wallet and had to find it instead.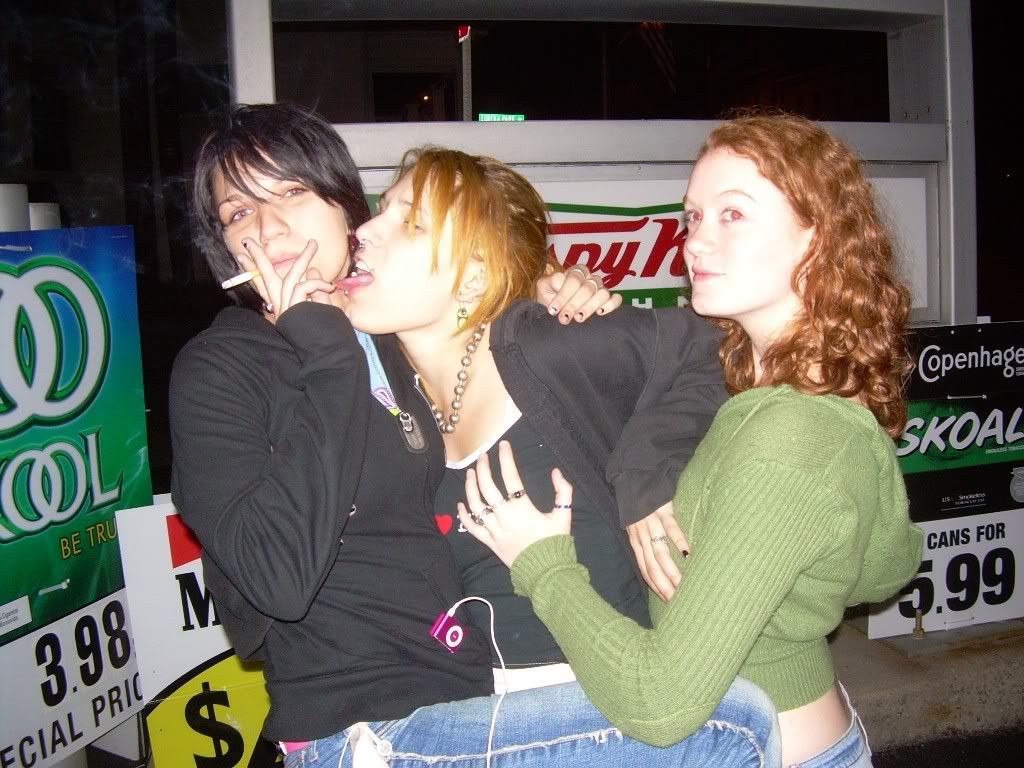 Got one last shot of them before we parted ways -- and what a picture it was.
And as a fun conclusion to the night, we got pulled over. "You been drinking? I can definitely smell it," never mind that we'd only had coffee and energy drinks. It took effort not to say something wise-assed, given such an opportunity.
"He had anything to drink?" referring to me -- what, it's illegal to be intoxicated and
not
driving now? "What were you guy doing up here, anyway?"
"Taking shots of Centralia."
"Taking
shots
?" Freaking goon. "Why do so many people come up here this late at night?"
The real reason they stopped us was that Brian forgot to turn on his headlights in a well-lit area. Oops. Sorry officer. Once the two-cruiser hassle-fest was over, we drove off without a ticket.
Even with a bit of trouble at the end, it was one of the best nights I've ever had.