Centralia is best known as the town dying from its mine fire; what few people know is that the fire killed neighboring
Byrnesville
in 1996, when the last home was demolished. A decade earlier, Byrnesville was home to 75 people.
The only remains of this forgotten town is the miners' washhouse, where they would shower and change at the end of the day. It was also a lamp house, servicing the miners' lights, and the building was used for storage as well.
The building sits on the detoured Route 61 -- if you're driving into Centralia, it's on the left.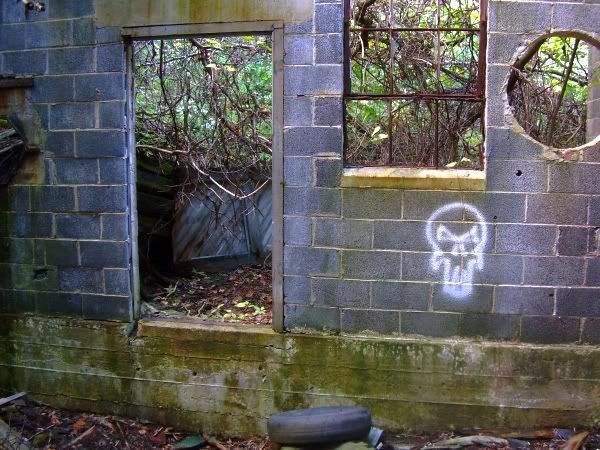 I really think they should have done something with the washhouse -- it could have been restored and put to use as a memorial, even a museum, for Byrnesville and the local mining industry. Instead, it's a popular place to dump trash.
The roof is in bad shape.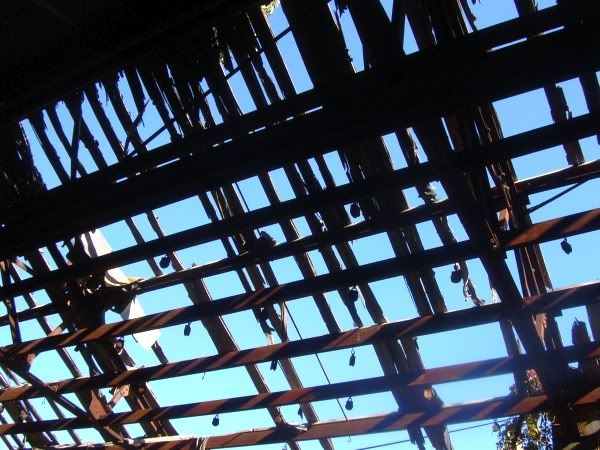 I hate to admit it, but I like the "Centralian Soviet Socialist Republic HQ" sign.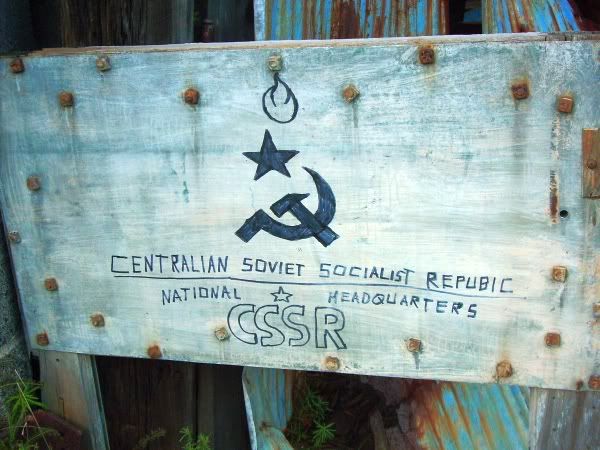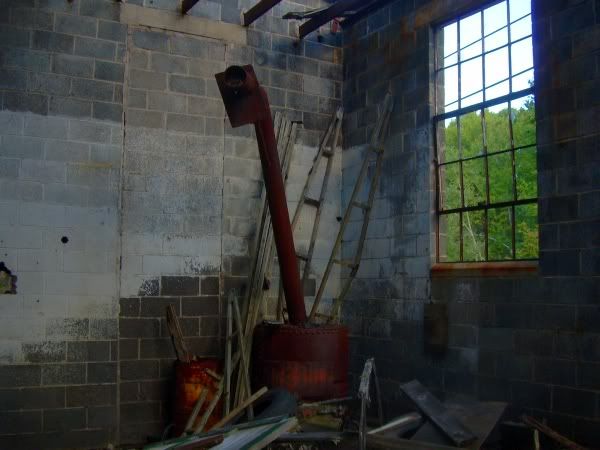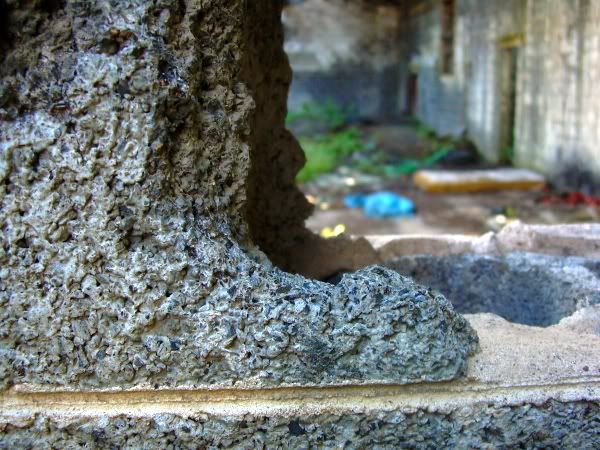 There are about four or five rooms in the washhouse -- this one was badly overgrown, with elderberries taking over the floor. It won't be long before the rest of the building is carpeted with weeds.
If you visit Centralia, don't miss the Byrnesville washhouse. It's a sad reminder of another casualty of Centralia's mine fire.