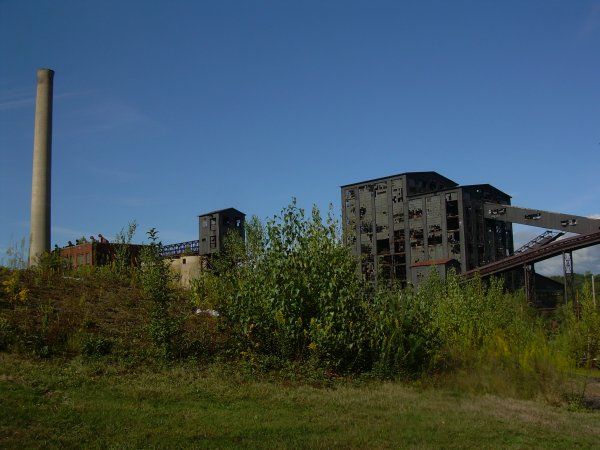 The Huber Coal Breaker, often just called the Ashley breaker, is a popular spot for NEPA explorers. Is it hard to see why? Thirteen stories of tar-coated steel, tons of machinery, and more insight into coal mining than you can hope to absorb in a single trip.
Rather than trespass, we arranged a tour with Bill Best, president of the
Huber Breaker Preservation Society
-- he's in the bottom right in the pic below. With an old hard hat and a pistol-gripped lantern, he was better prepared for an urbex trip than we ever were.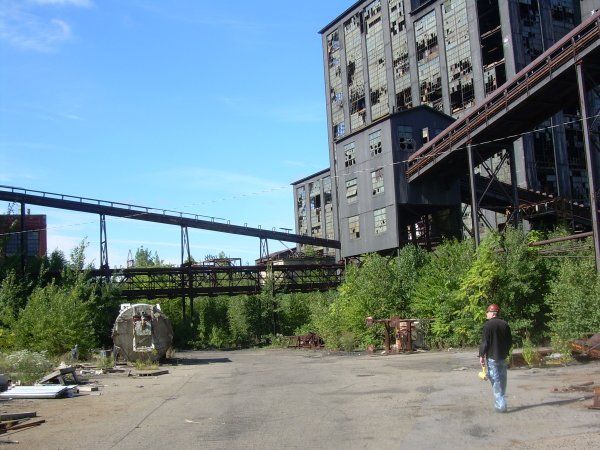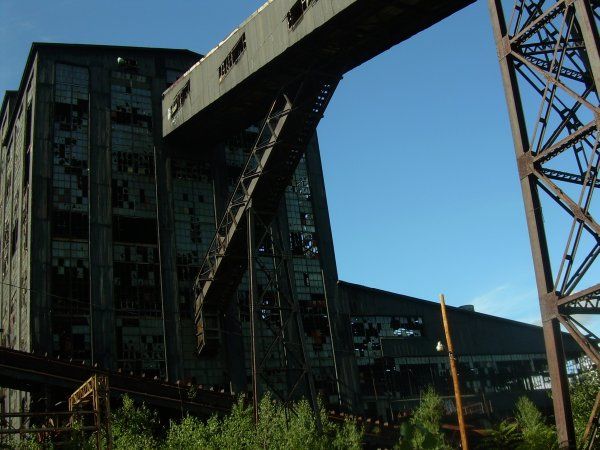 We entered through an auxilliary building, then climbed through the cart shaft that connected it to the main building. Bill made us keep ten feet apart going up; I had a feeling this wasn't the only risky part of the tour. Looking up the shaft: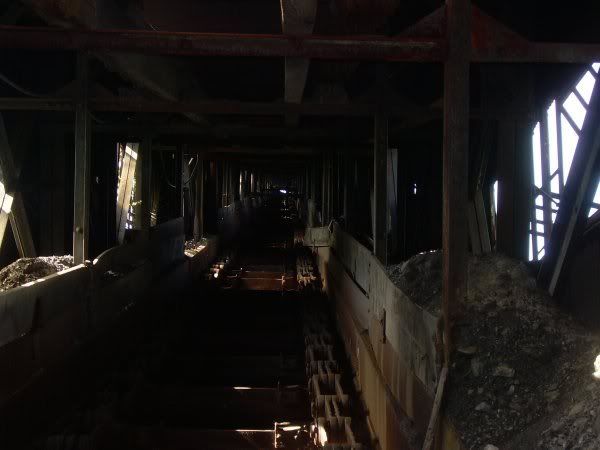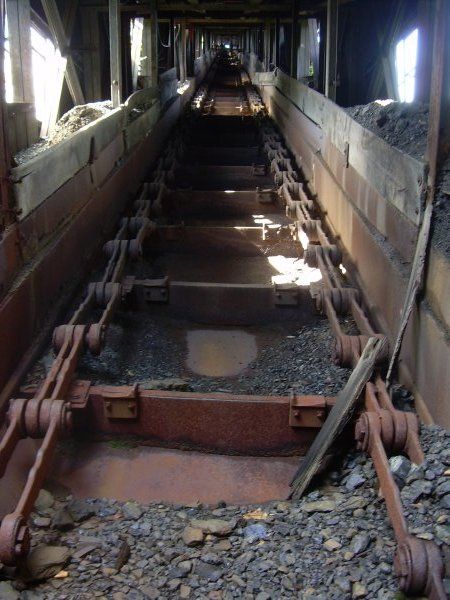 As we went from floor to floor, Bill told us about each piece of machinery; here, workers picked stones, wood and metal from coal on sorting tables. The coal then fell into a chute for further processing.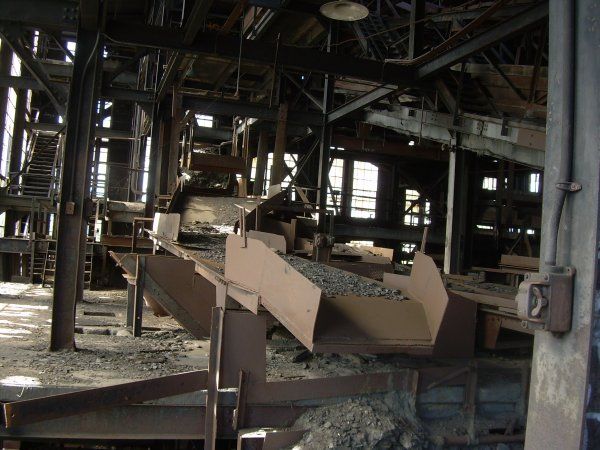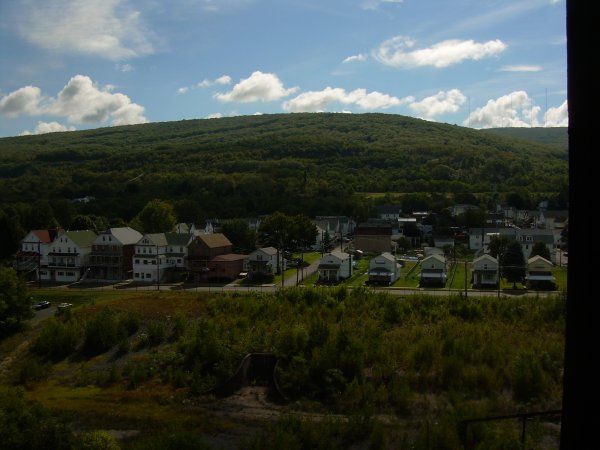 Miners' homes used to surround the Huber.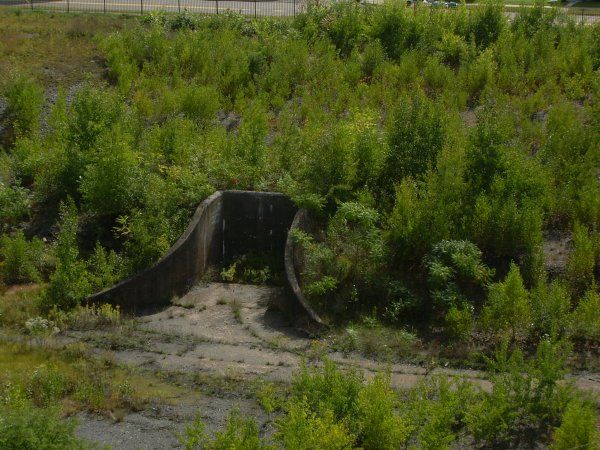 Storage for the dynamite. It was designed so that, if an accident occurred, the explosion would be directed away from Ashley and towards the breaker.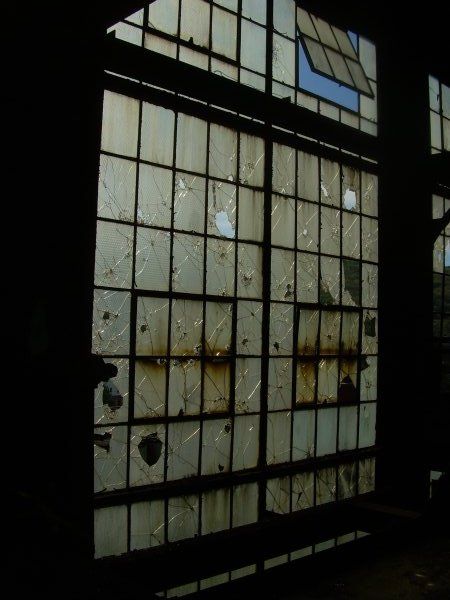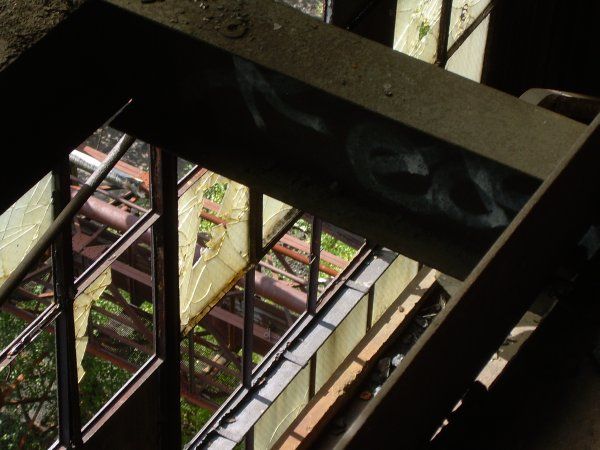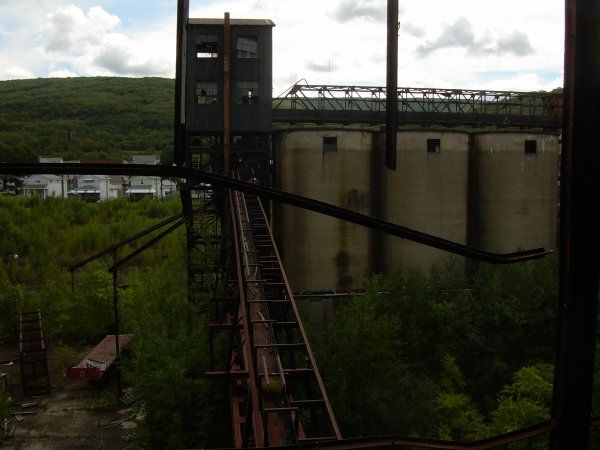 The view was incredible.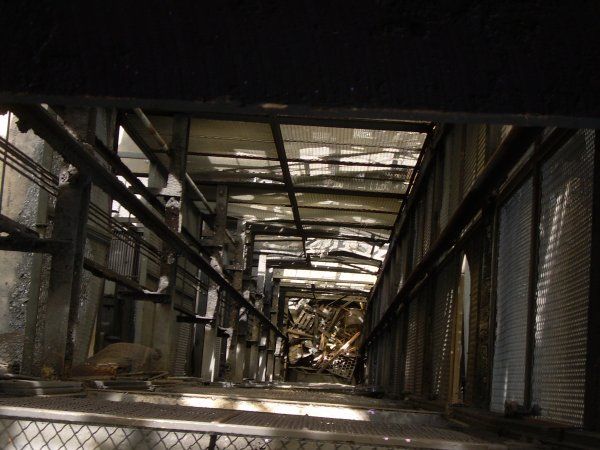 Looking down. On the top floor, we came across a half-full Turkey Hill iced tea bottle left by some visitor. Bill picked it up and tossed it over the side of the catwalk. For two full seconds there was silence, broken with a sickening thud as the bottle finally landed. We found it later in the tour; Bill offered it to me. "Thirsty? It's just a little shaken up."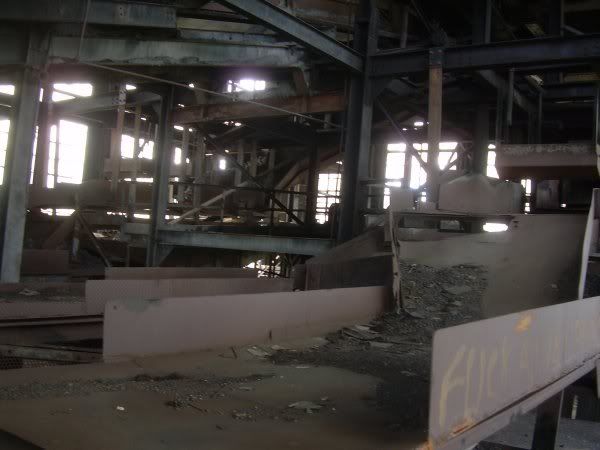 Another sorting table, farther down.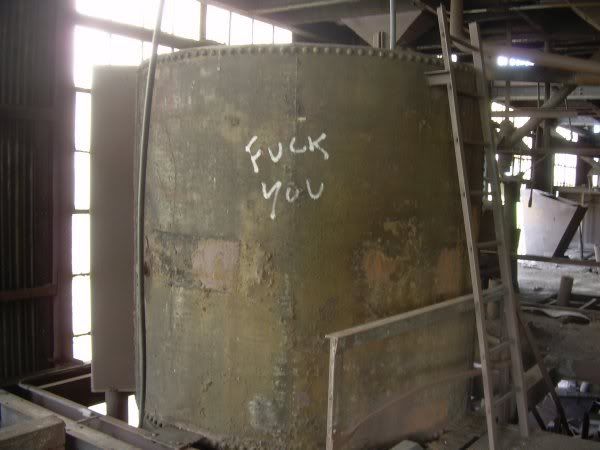 This tank held water tainted with coal dust -- it was bright yellow inside from the acid solution.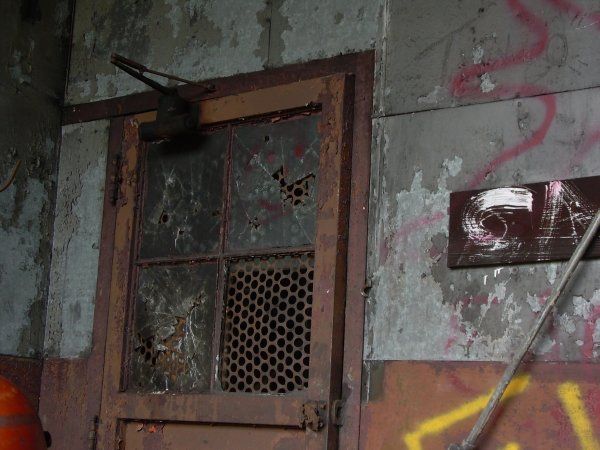 The office door. There used to be furniture inside, but that's all been smashed and burned.
Looking down at the office from a floor up.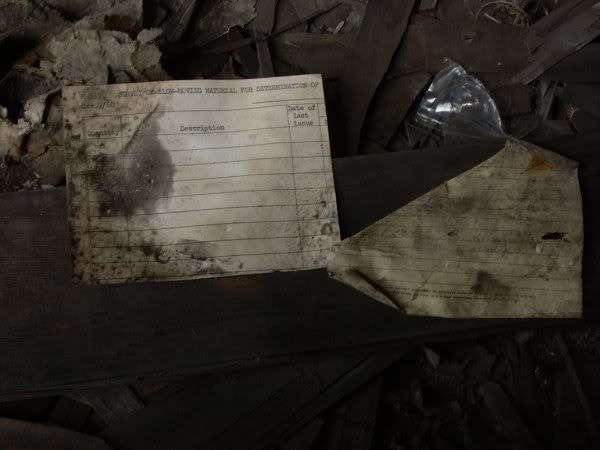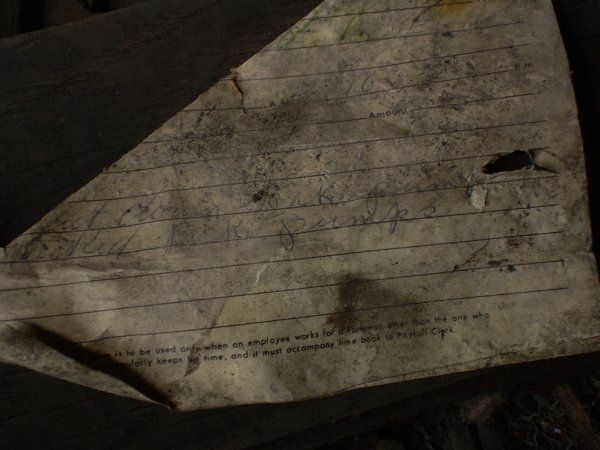 Despite the arsonists, a few work papers remained.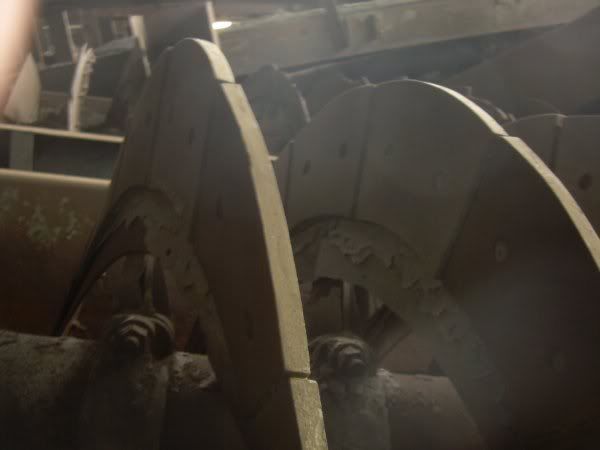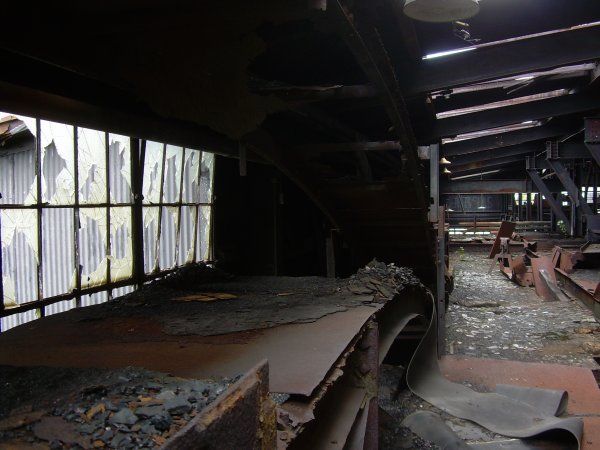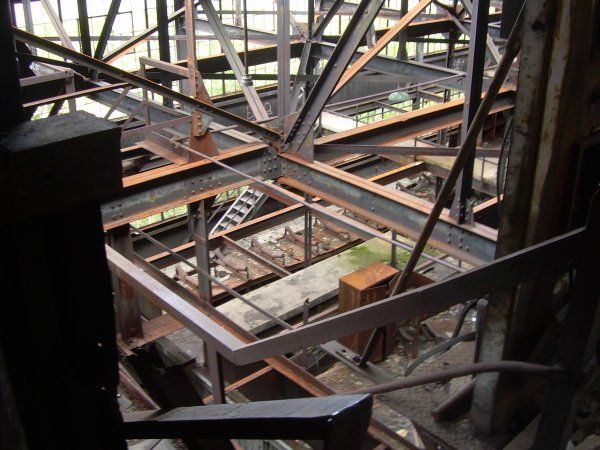 Miracle of miracles -- there was an intact light bulb in that hanging lamp.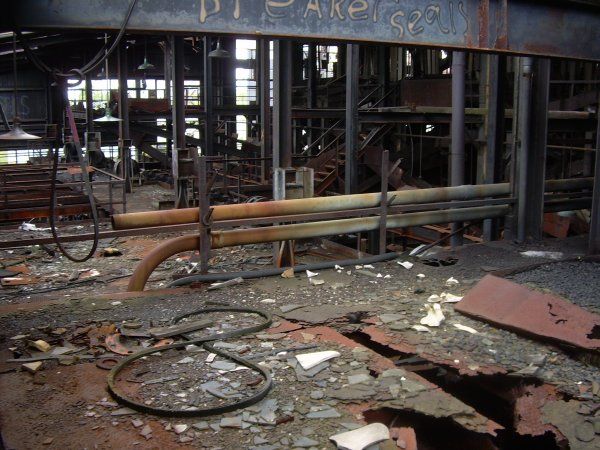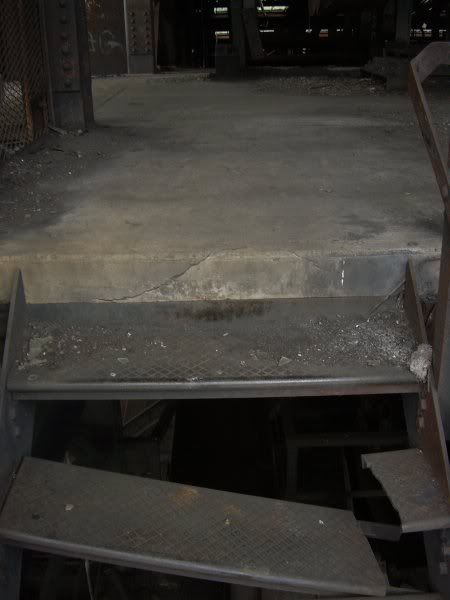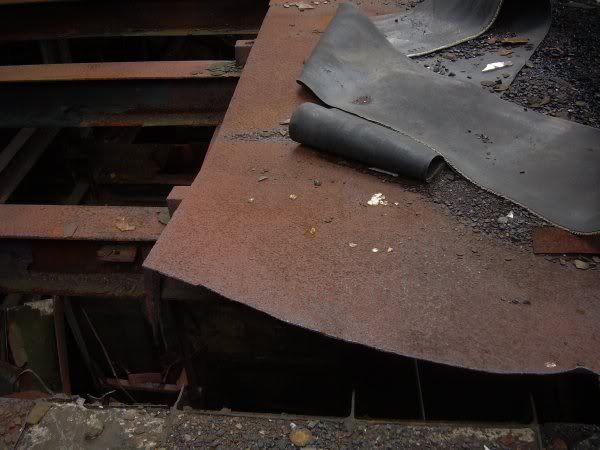 There was quite a bit of damage to the building -- not only were there holes in the concrete, but steel steps were cracked and sunken, and yes, we walked across that sheet of metal -- you could see a long way down on every side of it, and it was "a little squishy," as Bill put it.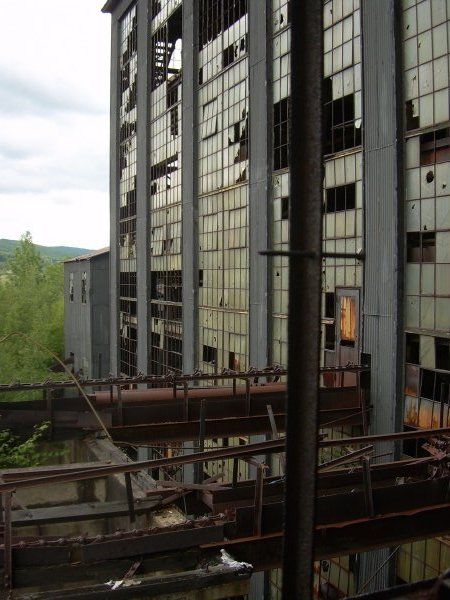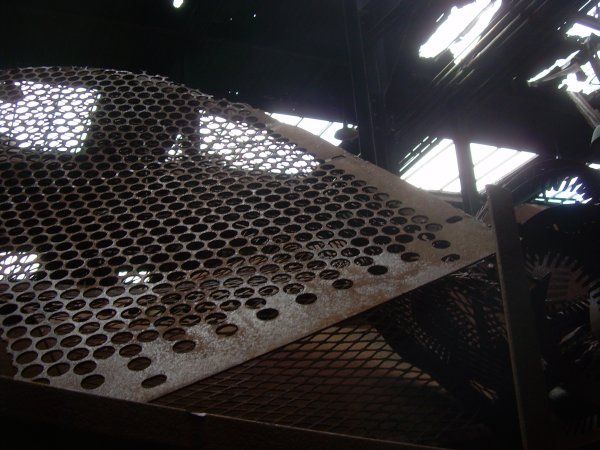 The sheet of metal in that last picture was how coal was sorted by size -- they were shaken by offset cams, and smaller pieces fell through, while larger ones stayed on top. The biggest pieces were called "steamers," as they were used on steam ships.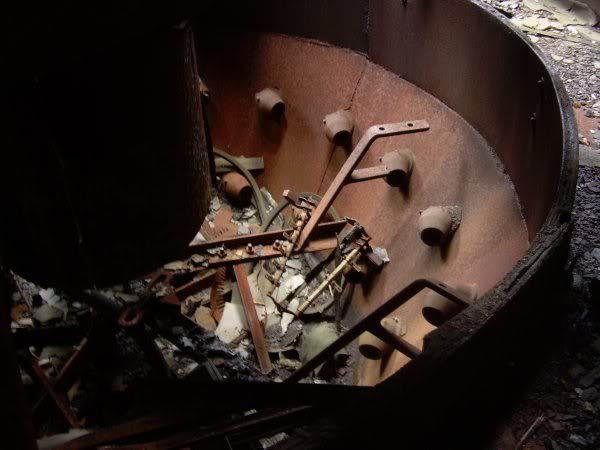 This was basically a whirlpool, shooting jets of water around so that dense rock sunk to the bottom, but lighter anthracite coal floated to the top.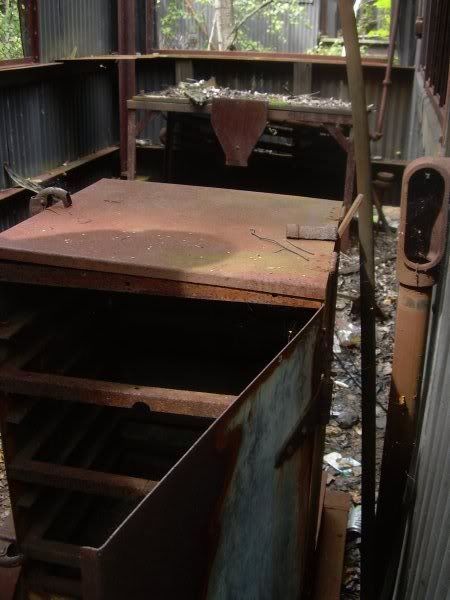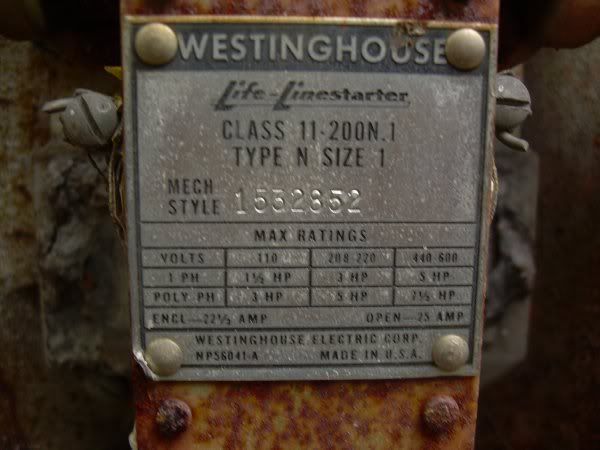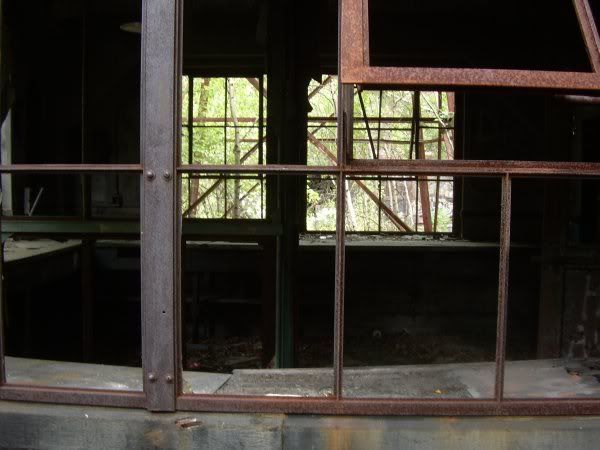 A few from the laboratory, where coal was tested for purity before shipping. Every order was tested, so if a customer complained about the quality, the company could reply with lab tests.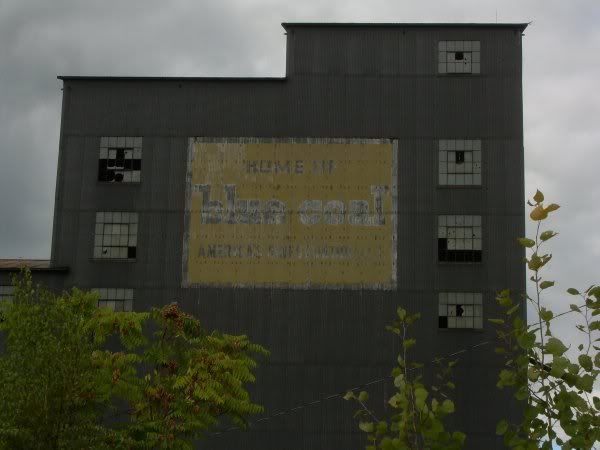 A bit of trivia -- Huber's coal was dyed blue, mainly for identification, but consumers thought it was of better quality than plain anthracite.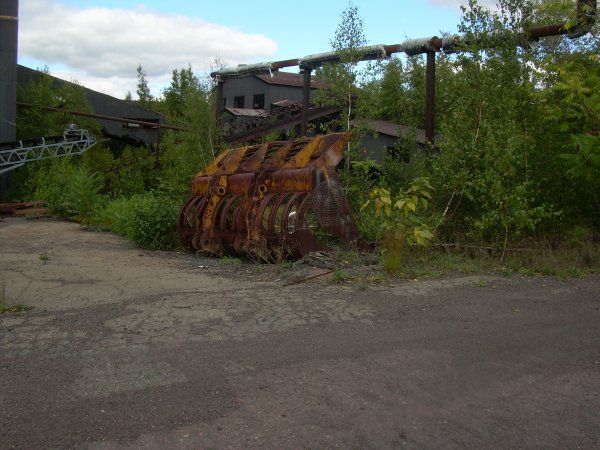 When the Preservation Society formed in 2000, they cleared away all the trees and weeds that had intruded onto the site. All that growth is only seven years old.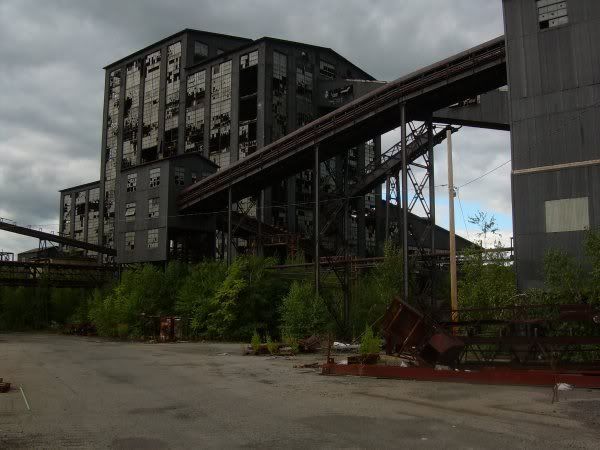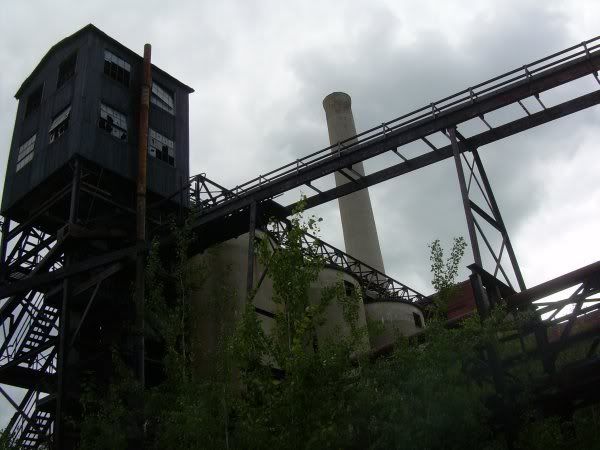 A few somewhat ominous pictures of the outside, and we were on our way.
I want to thank Bill Best for showing us the breaker -- on a Sunday morning, no less. We're donating the pictures to the Preservation Society's collection; hopefully the group will find them useful.