Driving around Pottsville, we passed Pizza World. I don't know why we didn't notice it before, but I was quick to remember the
Abandoned But Not Forgotten
page on the former restaurant:
"Pizza World! Pizza World!" I said.
Brian was slower to catch on: "What, are you hungry?"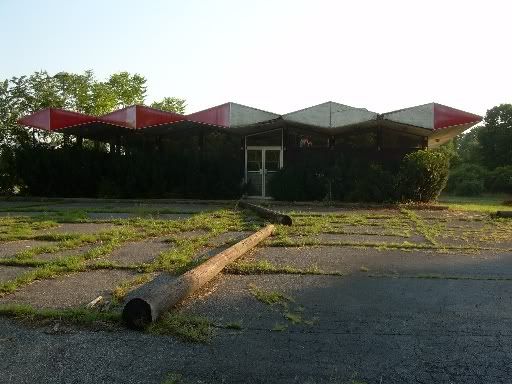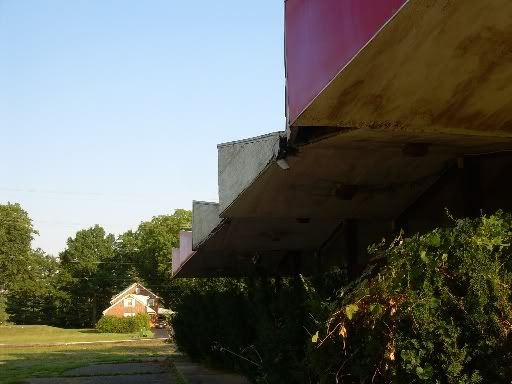 I don't know why, but I really liked the roof on this place.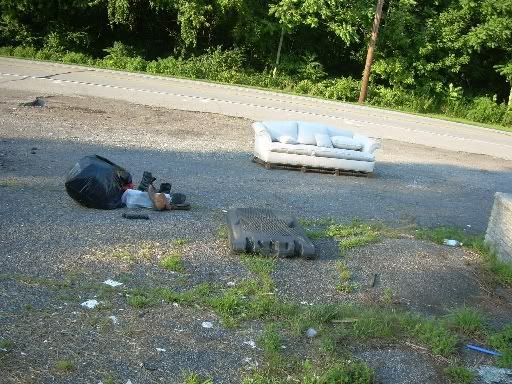 Yeah, not a lot to say about it. It was cool that we just happened upon the place, but there wasn't much to see.