EDIT: Concrete City has apparently changed hands within the local government, and it seems to be patrolled more heavily these days. We've heard a few reports of urbexers being fined there, so proceed at your own risk.
When most people think of PA's ghost towns, they think Centralia, Cashtown or maybe Frick's Lock. For some reason, few people talk about Concrete City.
The name is only half true: every part of every building is made of concrete, but there are only about 16 of them.
Concrete City was built in 1911 by Delaware, Lackawanna and Western Coal to house some of its workers. Two main problems left the town abandoned in 1924: the company did not want to install a sewer system, and the concrete held in cold and dampness. They tried demolishing one of the buildings, but dynamite had little effect on the poured concrete.
The central courtyard used to have a playground, tennis courts, even a baseball field. Now it has paintball accoutrements.
Granted, it's not the ideal ghost town: the locals frequently use it for paintball games, and kids take beers up there once in a while and get drunk (and you'll see plenty of paint balls and beer cans throughout the city). But if you time your trip right -- a Sunday, weekday, or some time in winter is best -- you can have hours of fun at Concrete City.
Once Brian and I finally found our way through Nanticoke, we headed off on the gravel path to Concrete City. There were a few dead ends along the way, but it was so serene and pretty that we didn't mind.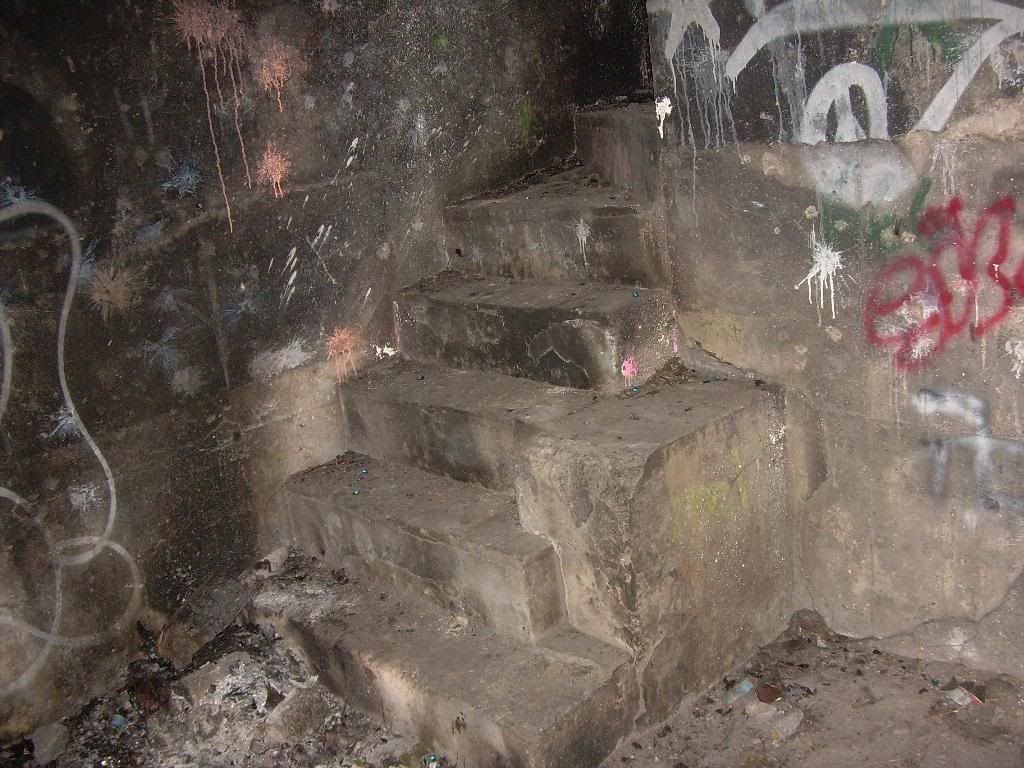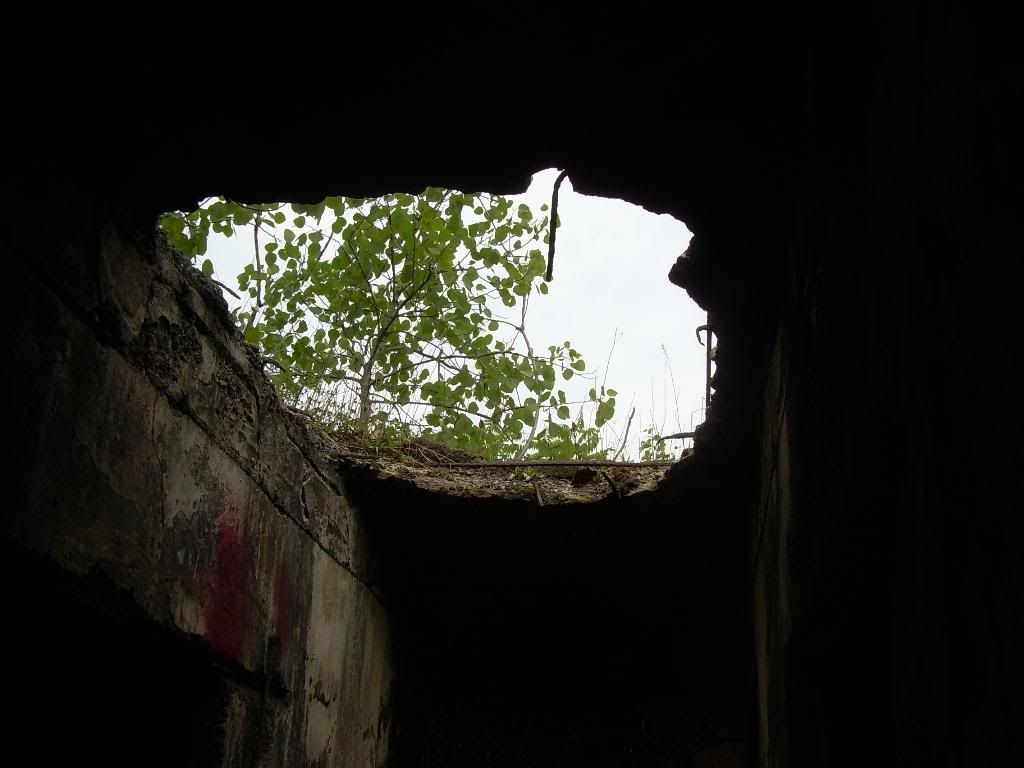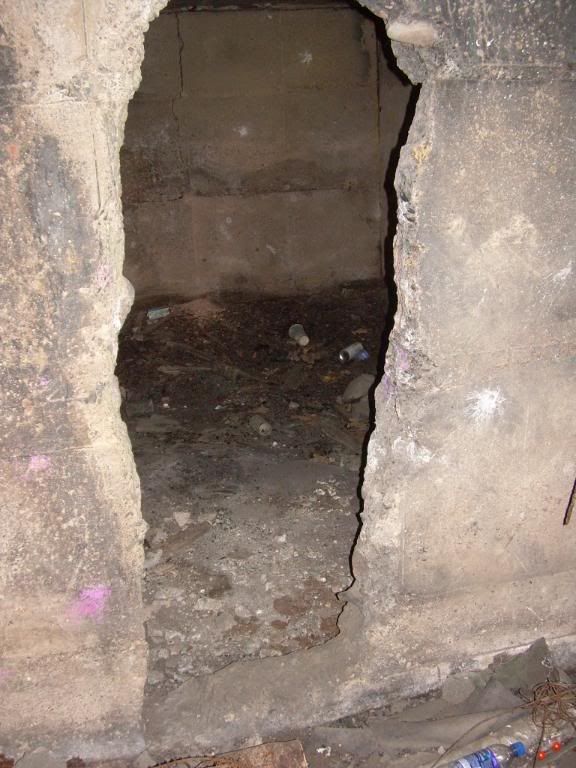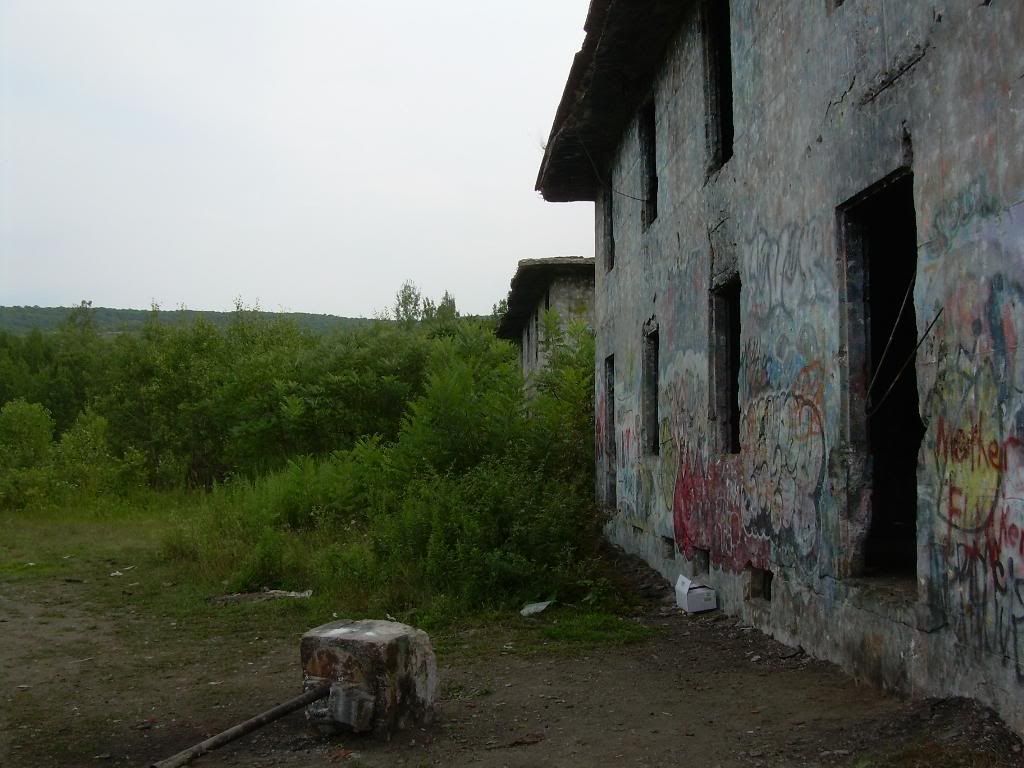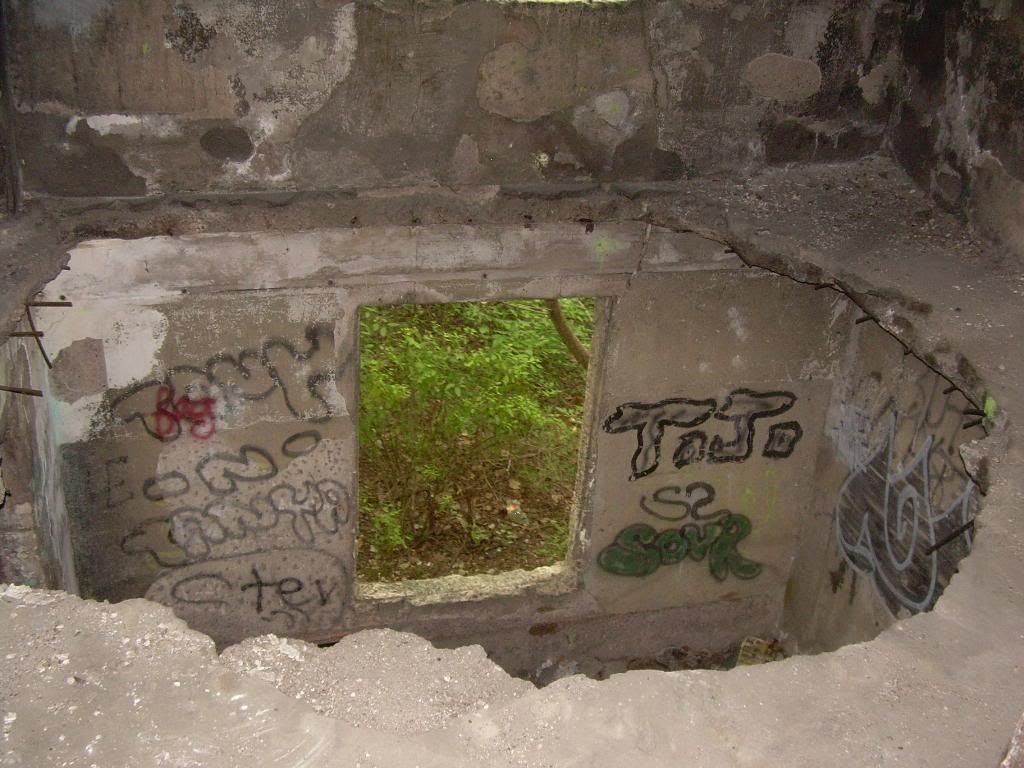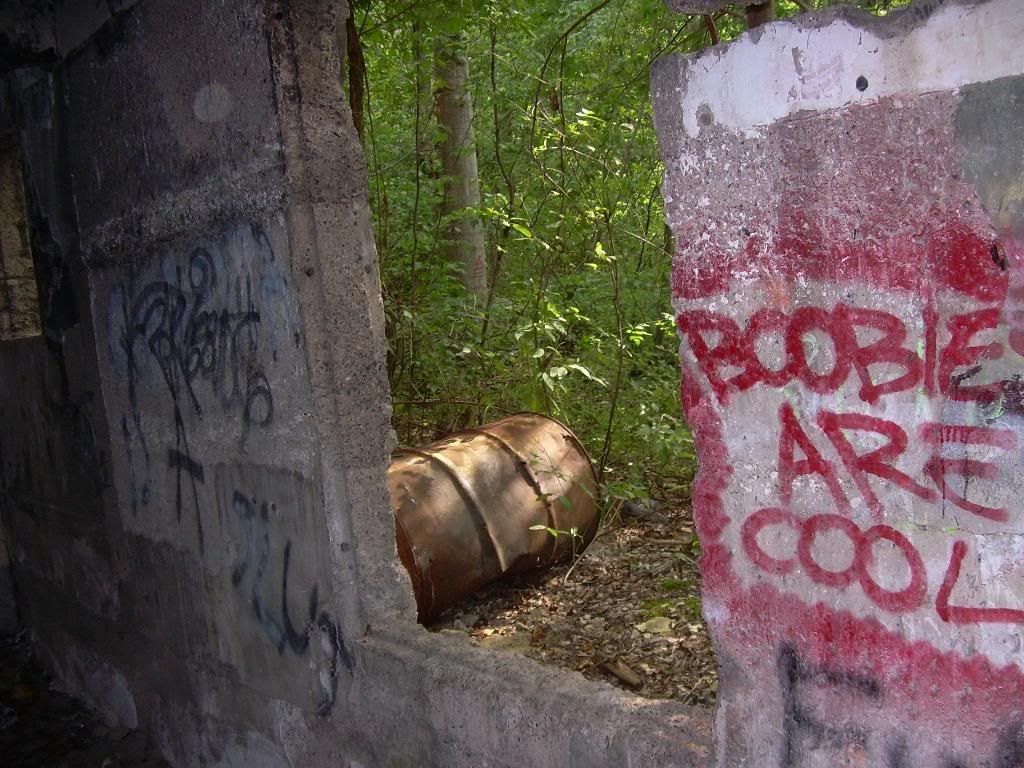 Naturally, this was everyone's favorite when this post hit Digg's front page, haha.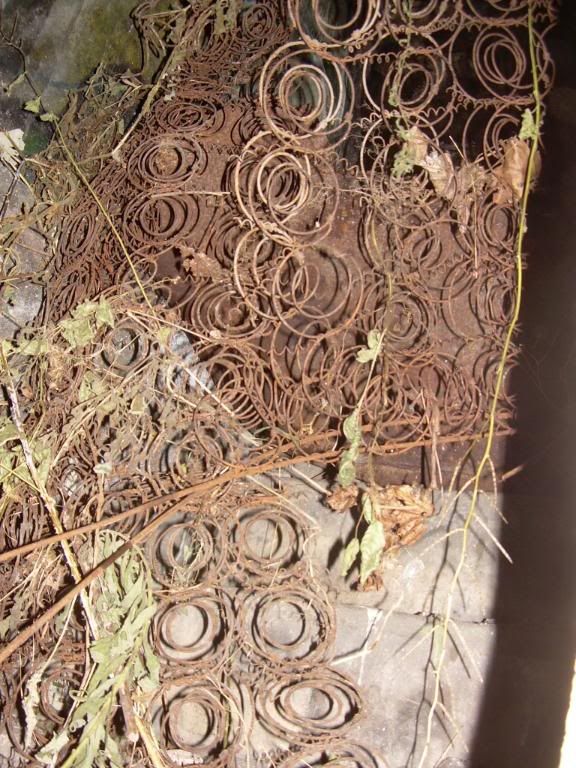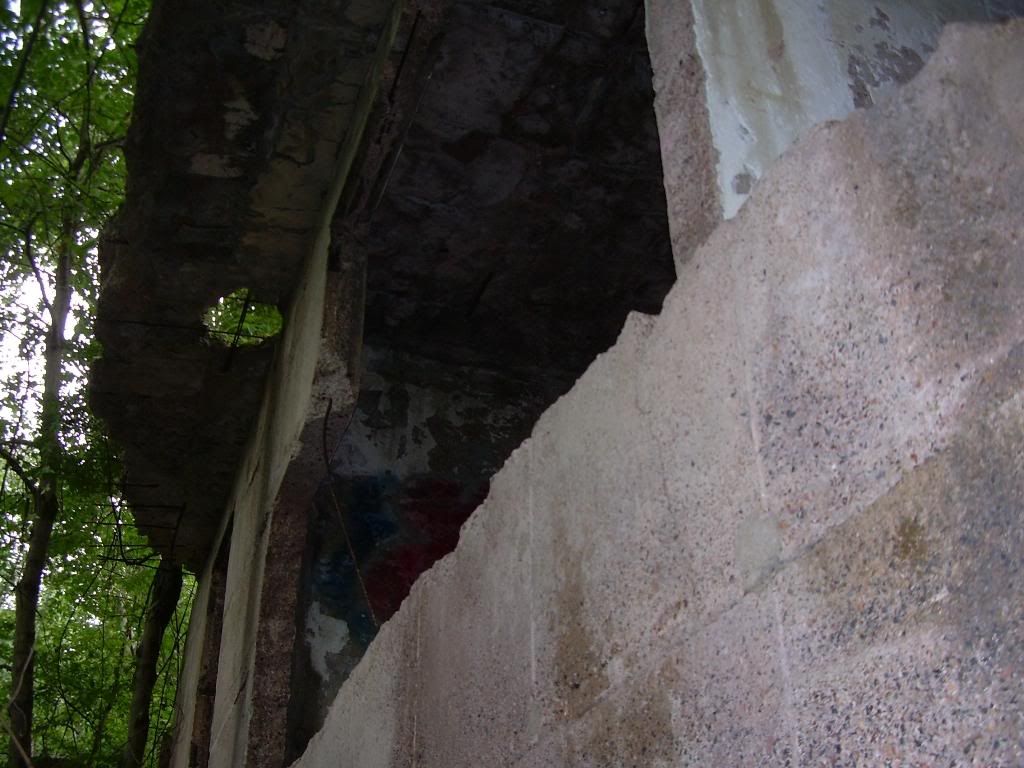 There's
more info
on Concrete City, including a few pics of the town before it was abandoned. Check out
Web Urbanist
for an excellent article on ghost towns around the world.