All that empty space used to be a town.
Centralia, PA's sad story has driven authors, filmmakers, vandals and tourists to its vacant lots and streets. The 40-year-old mine fire started when an emptied coal mine became the town's landfill. Burning the trash ignited a vein of unmined anthracite, and after failed attempts at putting out the fire, Congress made $40 million available for relocating Centralia's residents. Most chose to leave.
There is still smoke rising from the landfill next to St. Ignatius Cemetery, and the fissures in the highway put up small clouds of it even in a hot Pennsylvania July.
The fire completely destroyed lesser-known Byrnesville, PA, a small neighboring village. The PA-61 detour leads through former Byrnesville; only the wash house remains.
Centralia's notoriety depends on a number of things: For one, there's the strange novelty of a mine fire that's been burning for nearly fifty years. It's not the classic Wild West ghost town, with tumbleweeds and saloons, but one created by a man-made disaster in the heart of PA's coal region, its remaining residents too determined or enfeebled to leave. The emotional side of the situation is wrenching, as highlighted by
The Town That Was
, a 2007 documentary featuring Jonathan Lokitis, Centralia's youngest resident.
Above all, Centralia is a fascinating place to visit. There are echoes of a pleasantly busy little town in the gridwork of streets.
Brian and I, along with my wife, my sister and one of her friends opted to walk the abandoned section of Route 61. The cracks and buckled sections were sending up smoke, even in the middle of July.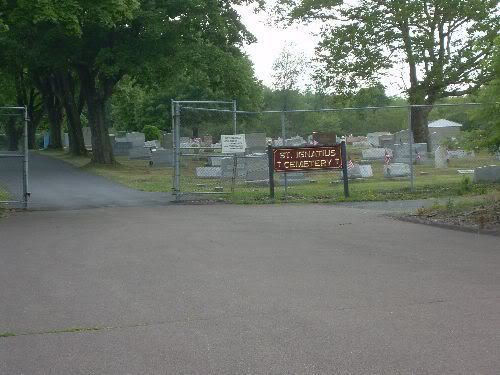 The cemeteries are more populous than the town itself; only nine Centralians remain.
Where the fire came through at one point. It's hard not to personify those plants, managing to survive in such a wasteland.
Brick buttresses to support the row home, now missing its neighbor.
One of the famous park benches, which John Lokitis has kept well-painted.
A few random shots.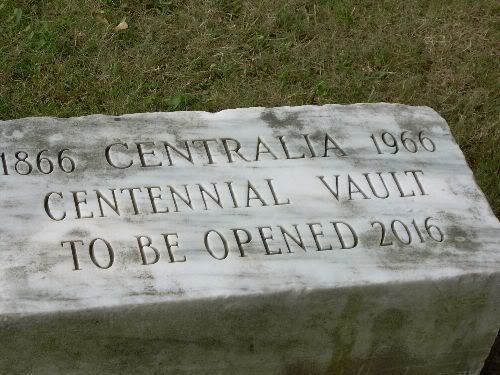 The Centennial Vault, another symbol of the town's former hope and optimism.
Centralia's municipal building, and the door leading to the police department.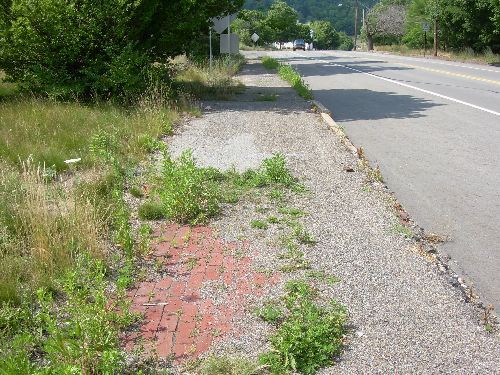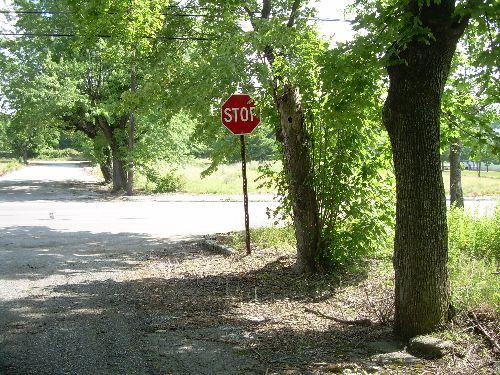 The whole post-apocalyptic feeling really kicked in when we got off the main road and wandered around the town's back streets. Stop signs still stood on every corner.
Back down old 61, and we were done for the day.
Ultimately, I could see why those who remain would want to hold on to Centralia. It's a dead town, to be sure, but it's also open and peaceful, and full of life in summer. Brian and I will be heading back in a few weeks.